CEO & Board
Jennifer Fleming, Chief Executive Officer
Jennifer joined Lort Smith in November 2021.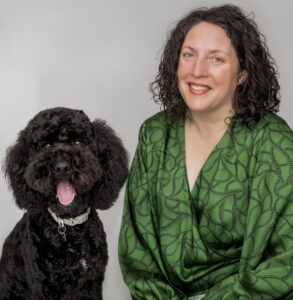 Jennifer brings broad experience in helping established organisations move and adapt to changing market conditions and customer needs.
Her extensive experience spans health, financial services, community services, energy and fast-moving consumer goods.
Jennifer comes to us from the large not-for-profit Baptcare, as Executive General Manager, Mission & Corporate Development.
Prior to her current role she has held positions with the Victorian Government as a Deputy Secretary, Corporate Chief Strategy Officer, Department of Economic Developments, Jobs, Transport and Resources (DEDJTR), Girl Guides Victoria as the Chief Executive Officer, Medibank Private as the Group GM Strategy and Transformation and other senior roles with ANZ Bank, National Australia Bank and A.T. Kearney.
Jennifer joined Lort Smith at an exciting time of growth with our second site opening in Campbellfield and the redevelopment of North Melbourne animal hospital – as demand for the health and wellbeing of animals continues to expand in our community.
Members of our Board include:
Barbara Pesel, President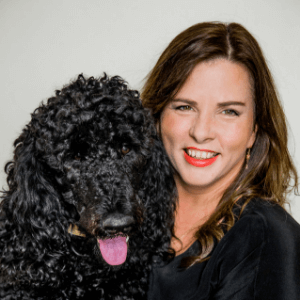 Barbara joined the Board in September 2011.
Barbara brings more than 30 years' experience in corporate communication with a focus on issues, risk and crisis management, stakeholder engagement and strategic planning. Barbara established Pesel & Carr, an award-winning independent communications firm in 1997 where she is Managing Director.
"I love animals – they are such an important part of my life and often their voices are not heard. Lort Smith is a haven for all animals and the people that care for them and must be preserved. I want to be a voice for them and a part of Lort Smith's future."
Rohan Singh, Company Secretary
Rohan commenced his role in January 2017.
Rohan is an experienced lawyer and company secretary, having commenced his career at leading law firm Herbert Smith Freehills. He has since held leadership roles across a range of leading Australian organisations in law, corporate governance, strategy, and corporate affairs and communications.
In addition to his legal background, Rohan holds a Masters degree in Applied Finance and is a graduate of the AICD Company Directors Course (CDC) and international CDC in Shanghai.
Elouise Holmes, Director
Elouise joined the Board in October 2017.
Elouise is a philanthropy professional with over 20 years of experience in fundraising, communications, public relations, marketing and stakeholder engagement. She has worked in international education, hospitality and tourism, peak bodies, membership organisations, the not-for-profit and charitable sector in volunteering, health, the performing arts and medical research. Her more recent roles have been as Head of Private Giving and Memberships at Arts Centre Melbourne and Head of Major Gifts and Philanthropy at The Florey Institute of Neuroscience and Mental Health. She is currently Director of Philanthropy at Yooralla, one of Victoria's oldest and largest not-for-profit disability providers.
"As a keen animal lover, I appreciate Lort Smith's understanding of the bond between people and animals and how members of the community, from all walks of life, benefit from the Hospital's expertise and care. I am particularly inspired by its service to people of lesser means and how this honours the vision of its founder, Louisa Lort Smith. As a not-for-profit organisation that receives no ongoing government funding, donations from the community are critical to the Hospital's ability to deliver its services. I aim to help Lort Smith achieve its purpose through my experience in engaging with donors and gaining their support for the Hospital."
David Diviny, Director
David joined the Board in February 2019.
David is a Principal at Nous Group, the largest Australian-founded management consulting firm. He is the leader of Nous Analytics and works across business and digital strategy and organisational performance. He has experience as a director, an executive and a background as a lawyer. He has an MBA from Melbourne Business School and a Bachelor of Arts/Bachelor of Laws (Hons) from the University of Melbourne.
"I joined the Board of Lort Smith because of their unique commitment to the human-animal bond. I wanted to contribute my skills and time to the next exciting phase of this important institution in Melbourne."
Stefano Giorgini, Director
Stefano joined the Board in May 2020.
Stefano brings extensive senior financial executive, board and governance, insurance, and government experience. During a career of more than 30 years in the resources industry with BHP, he held senior positions including Vice President Finance and Head of Group Risk Assessment & Assurance, as well as business development and marketing roles, both in Australia and internationally. He is currently an insurance company director, State Government Department audit committee member, and has been a past-Director of the Institute of Internal Auditors Australia.
Stefano has a Bachelor of Business (Accounting) from RMIT, is a Fellow CPA and Graduate AICD.
"My family and I have admired the work of Lort Smith for many years, including volunteer fostering with the cattery. Our current pet 'Lenny' was a foster cat who somehow never went back! Lort Smith is entering an exciting phase in its history with the planned expansion at Campbellfield and I very much look forward to contributing to that journey."
Selin Lanzafame, Director
Selin joined the Board in May 2020.
Selin is a Design Director at McKinsey & Company, specialising in experience design. She has worked with clients globally driving each to better understand their customers and deliver experiences and rapidly capture value from digital opportunities, setting them apart from their competitors. Selin holds a Bachelor of Arts/Bachelor of Economics from La Trobe University and a Masters of Accounting from RMIT University.
"Lort Smith has a long standing commitment to delivering world-class animal health care and wellbeing, a vision which resonates deeply with me as an avid animal lover. Individuals today are increasingly influenced by their experiences with digital disruptors, I'd like to bring this perspective and help Lort Smith as it embarks on its next exciting phase of growth."
Alastair Stott, Director
Alastair joined the Board in May 2020.
After starting his career as a veterinary surgeon in practices in the UK and Australia, Alastair ventured into the corporate world with roles with Bevington Consulting, Lonely Planet and Racing Victoria. He started his own mobile technology business before switching to the for-purpose sector with leadership roles with Carers Victoria and Guide Dogs Victoria.
In addition to his veterinary qualifications, Alastair has an MBA from the Melbourne Business School and is a graduate of the AICD Company Directors Course and the Centre for Ethical Leadership Ethical Leadership program. He has previously been a Director of Melbourne IVF and his family business Stott's Correspondence College.
Alastair is currently the chief services officer at Beyond Blue supporting the Australian community to achieve their best possible mental health.
"In my roles as a veterinary surgeon and at Guide Dogs Victoria, I have seen the positive impact animals can have on mental health and wellbeing. I greatly appreciate the opportunity to support Lort Smith deliver world-class, affordable animal health care."
Dr Angus Henderson, Director
Angus joined the Board in October 2020.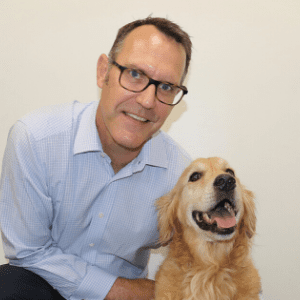 Angus has an accomplished track record in strategic management and business planning, with a main focus on healthcare and medical technologies. Prior to his current role as Director of Enterprise Strategy at Monash Health, Angus has held various senior public and private sector positions and has led initiatives to promote business partnering as a way to drive innovation and growth.
"Having always had pets and enjoyed the devoted companionship of several dogs, I am thrilled to be a part of the Lort Smith Board and for the opportunity to help the organisation grow and continue the wonderful services it provides to support animal health and wellbeing."
Graham Phelps, Director
Graham joined the Board in October 2020.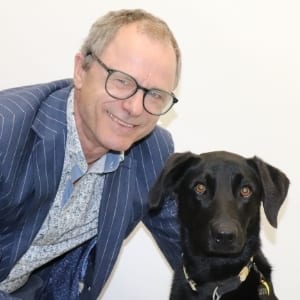 Graham is a highly experienced public sector executive with a proven record of improving organisational performance and culture. He has a strong understanding of veterinary practice and animal welfare having practiced as a veterinarian for 12 years and served on the Animal Experimentation Ethics Committee of the Howard Florey Institute of Experimental Physiology and Medicine for three years.
"As a veterinarian who branched out into wider conservation and community development, I've always cared about the importance of looking after animals and the value they bring to the lives of individuals and communities. I'm pleased to be part of the team at Lort Smith that cares for animals and helps people, no matter what their circumstances, to have the joy and benefits of having animals in their lives."